About me, Mariette Koenis
Hi! I am Mariette Koenis, my friends call me Jet. As you may have noticed, I am fascinated by castles and palaces. At least, I thought I was when I started this website. Turns out the palaces are not my main interest. The people that lived in these buildings intrigue me even more!
DISCLOSURE: I get commissions for purchases made through some of the links in this article.
Since you found my website, you must share this fascination with me. The impressive buildings, the sumptuous dresses of Sisi and Marie Antoinette, the weird court etiquettes at the palace of Versailles and the Hofburg Palace. All worth diving into, explore, read about, watch the movies and visit the sites. And every time you learn something new about court life, it leads to another fascinating aspect or tragic historic figure that needs investigating.  There are so many interesting people and topics to write about. The palaces themselves got a bit neglected lately!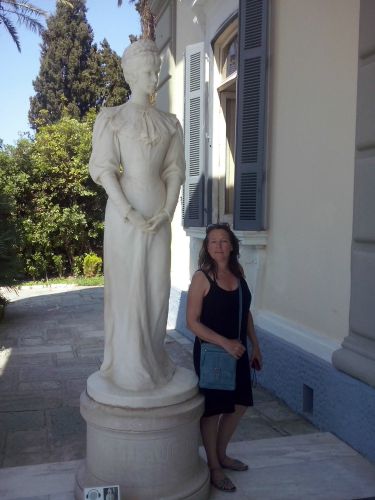 This website is a continuous work in progress, so nothing to worry about. There are still so many stories to tell!  If you did not find what you are looking for now, It might be here when you return. Better yet, simply let me know what topic you would like to see covered, and I would consider writing about it. I did not quit my day job yet though, so time is limited. 
I am from the Netherlands, one of the few countries were the royal palaces are still inhabited by a real royal family. That is a bit annoying because I cannot visit these palaces when I want to, and some are not even open to visitors. 
Living in a constitutional monarchy is not the source of my fascination. I am not particularly interested in royals that are still alive ;-)
This site focusses on historical figures and events. It can be Kings, Queens, and all the people that surround them that grab my interest. 
It was movies like SISSI and holiday visits to Georgeus palaces in Germany that started all this.  I read a lot of history books and biographies. I graduated in Cultural Anthropology, with a bit of archaeology. 
I like to think that peeking into an exotic culture such as the Versailles Palace society can be considered Anthropology. It is a foreign culture that we are trying to understand. Looking back I should have studied History though!  
Being Dutch is my excuse for my dodgy English. Please accept my apologies for all the mistakes that I must have made! 

About this website
Years ago I was browsing to find a perfect holiday location,. I stumbled upon www.vakantie-met-kinderen.com a dutch website about travelling with children. I knew this girl, she lives in my village! How did she do this, making such a gorgeous website?! 
Further investigation leads me to Solo Build It! (SBI!). I was intrigued. Phrases like, doing what you love, your passion becomes a business, it all sounds so good. Does it actually work?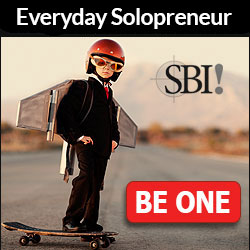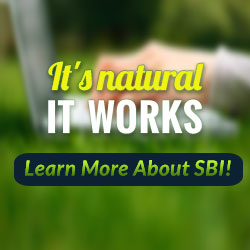 I found that many regular people like me have set up successful online businesses using the tools and knowledge provided by SBI. You can read their stories here. 
After reading their stories I thought, I can do this too!
I decided to start making a website about my passion. SBI! gave me all the tools to get started. They are more than just a site builder or web hosting. They offer the Action Guide, with the step-by-step process that will lead you to build a successful website that gets real visitors. 

You start out with brainstorming, but not form the top of your head. SBI! offers Brainstorm It! This delivers hundreds of possible Site Concepts based on your areas of interest. It helps you find your perfect niche, domain name and the best keywords to write about. Read more about all the helpful tools that SBI! offers. I certainly learned a lot from them.  
When your site is up and running, and visitor numbers are growing, it is time to start monetizing. Start making money with your website!   
I am just starting to make a little money from this website. The great thing is, it keeps earning money even when you don't have time to work on it. Having a family and a 'regular' job as a travel agent, sometimes I barely have time to work on this website. Visitors and income keep growing though, even when I am on vacation!
Yes, I do make a commission if you end up purchasing SBI! It is one of the monetization options that I use. Everything I recommend on this website are things I love and want to share with you. And I love SBI! It gives you the opportunity to turn your hobby into a business!

If you are motivated (because it takes a lot of work!) and you have a passion you want to share, you can dot it too! 

There is no risk signing up for SBI! because there is a 90 Day Guarantee. If you find that SBI! isn't the right platform for your business, you're entitled to a full refund.

This gives you plenty of time to investigate all the tools and support that SBI! offers. 
You can contact the team of Solo Build It! if you have any question about Building An Online Business With Solo Build It!