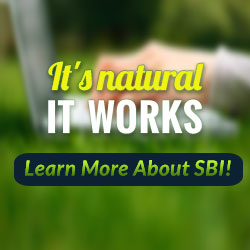 I found that many regular people like me have set up successful online businesses using the tools and knowledge provided by SBI. You can read their stories here. 
After reading their stories I thought, I can do this too!
I decided to start making a website about my passion. SBI! gave me all the tools to get started. They are more than just a site builder or web hosting. They offer the Action Guide, with the step-by-step process that will lead you to build a successful website that gets real visitors. 

You start out with brainstorming, but not from the top of your head. SBI! offers Brainstorm It! This delivers hundreds of possible Site Concepts based on your areas of interest. It helps you find your perfect niche, domain name and the best keywords to write about. Read more about all the helpful tools that SBI! offers. I certainly learned a lot from them.  
When your site is up and running, and visitor numbers are growing, it is time to start monetizing. Start making money with your website!   
I am just starting to make a little money from this website. The great thing is, it keeps earning money even when you don't have time to work on it. Having a family and a 'regular' job as a travel agent, sometimes I barely have time to work on this website. Visitors and income keep growing though, even when I am on vacation!
Yes, I do make a commission if you end up purchasing SBI! It is one of the monetization options that I use. Everything I recommend on this website are things I love and want to share with you. And I love SBI! It gives you the opportunity to turn your hobby into a business!

If you are motivated (because it takes a lot of work!) and you have a passion you want to share, you can do it too! 

There is no risk signing up for SBI! because there is a 90 Day Guarantee. If you find that SBI! isn't the right platform for your business, you're entitled to a full refund.

This gives you plenty of time to investigate all the tools and support that SBI! offers. 
You can contact the team of Solo Build It! if you have any questions about Building An Online Business With Solo Build It!
Sep 27, 23 01:56 PM

Catherine of Aragon, queen of England from June 1509 until May 1533. She was the first wife of King Henry VIII.

Sep 27, 23 10:24 AM

Explore the rich history of Hampton Court Palace, a must-see for anyone interested in British history, culture, and architecture. Discover the stories of King Henry VIII and his six wives.

Sep 25, 23 09:33 AM

Dive into the tumultuous life of Franz Joseph 1 of Austria, a man of power, passion, and tragedy, as you binge-watch The Empress on Netflix.