Visit the Chateau de Versailles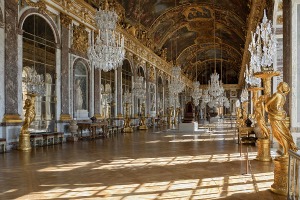 There are several options when you visit the estate. A visit of the gardens of Versailles and the Grand Appartements. These are the parts of the palace that were accessible to almost anyone who wanted to take a glimpse at the royals.
The royal family was always surrounded by courtiers, visitors and servants here. This includes the Hall of Mirrors where meetings took place and balls were organised.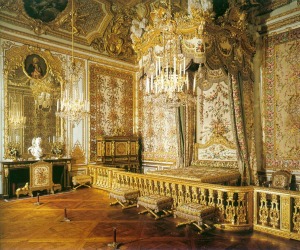 You can also join a tour to visit the Petit Appartments of Chateau de Versailles.
These are the smaller private rooms that were connected to the Grand Appartments. The king and queen could retire here with only their favourites and family.
Other palace residents did not have free access to these rooms. You needed an invitation.
This tour will also include the chapel and the opera.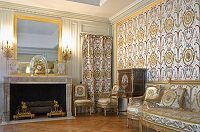 The Queen's billiard room in the petit apartments, Palace of Versailles
In weekends only you can visit the Appartements de Mesdames. Here the six daughters of Louis XV lived. Adelaide and Victoire who never got married lived there all their lives.
In the same part of the palace of Versailles are the appartments of the Dauphin and Dauphine. Here the heir to the France throne and his family lived.