Lucien Bonaparte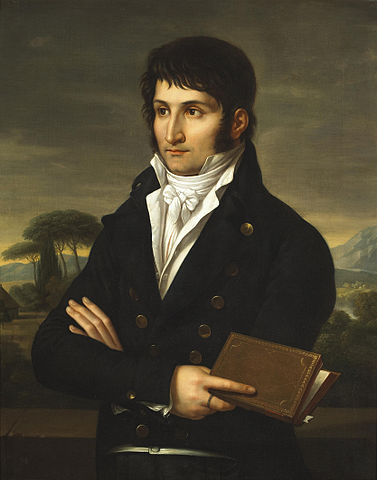 Lucien Bonaparte, younger brother of Napoleon
Lucien Bonaparte, Napoleon's insubordinate brother
Lucien Bonaparte was the younger brother of Napoleon, he supported his brother in becoming emperor but was not as obendient as his siblings and therefore never received a throne from his brother.
The thing that really annoyed Napoleon was the fact that Lucien married two times without consulting him and without his permission. 
DISCLOSURE: I get commissions for purchases made through some of the links in this article.
The first marriage was to Christine Boyer, an illiterate daughter of an innkeeper and the sister of Lucien's housekeeper!  Christine and Lucien had four children of which two survived childhood. Christine died already in 1800, before she even reached 30.
The second marriage was even more scandoulous because Luciene and Alexandrine de Bleschamp married five months after their first son was born in 1803. She was already a widow with a child when she married Lucien. They had nine children together. 
---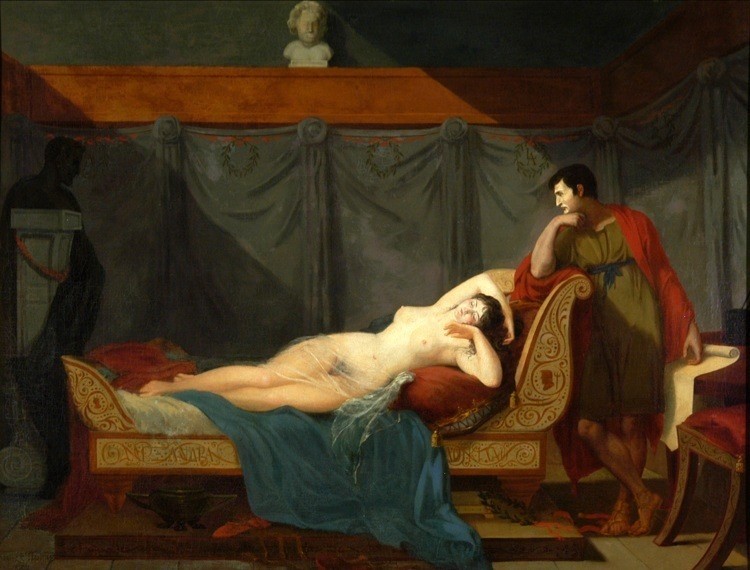 Double portrait of Lucien and Alexandrine Bonaparte. The painter, Guillaume Guillon Lethière called it "The Sleep of Venus"
In France Lucien had lived in the l'Hotel de Brienne, which he sold to his mother.
Already in 1804 he left Paris because of the fall outs he had with his brother Napoleon.
He and his new wife Alexandrine first stayed in the Palazzo Lancellotti, the residence of their uncle  Cardinale Fesch. Than he bought his own Palazzo Nuñez-Torlonia

When Lucien and his family tried to flee Europe in 1810 they were captured by the British. Lucien was now a prisoner of war, but had more privileges than the majority of the captured French in those days.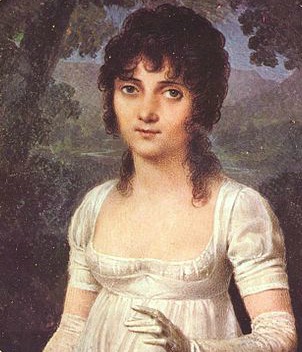 Christine_Boyer, first wife of Lucien Bonaparte
The first six months of 1811 Lucien, his wife, seven children and some twenty servants were allowed to stay in a town house in Ludlow, Dinham House. They were the sensation of the village and had to put up with many curious people.
In June they moved to the Thorngrove mansion in Grimley, Worcestershire, which they liked much better. They had to stay in England until April 1814. As soon as they were allowed to go they went to Italy. 
Lucien Bonaparte did receive a title in the end, not from his brother, but from Pope Pius VII. When Napoleon abdicated in 1814, Lucien went to Rome and he received the papal title Prince of Canino and Musignano.
He had to sell his Palazzo Nuñez-Torlonia, and went to live in the castle of Canino. Another house that he lived in is nowadays the Agriturismo Casale Bonaparte.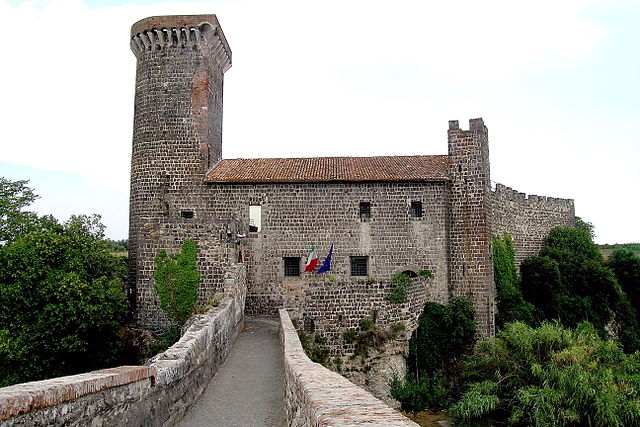 On his estate in Canino a lot of Etruscan remains were found, and Lucien developped an interest in archeology. In the end His collection comprised over 2,000 vases. 
In 1839 the National Museum of Antiquities (Rijksmuseum van Oudheden) in Leiden bought a collection of  96 Greek vases from Lucien.
Museo Archeologico di Vulci
Loc. Abbadia di Vulci
01011 Canino VT
Italy

The Museum is open from Tuesday to Sunday from 09 am to 7 pm Monday
The Archaeological Museum of Vulci  is located in the Castle "Castello dell'Abbadia" where Lucien lived in his last years. 
Lucien Bonaparte died of stomach cancer at Viterbo, Italy on June 29, 1840, his wife died in 1855
If you visit Canino, a beautiful part in Tuscia, you can still find traces of Lucien in the medieval village called "Le Buche". Here you will find the Bonaparte family's Chapel. Here, you will find the grace of Luciano Bornaparte. You will also see memorials for Luciano's second wife Christine Boyer, to his father Charles and to his son Giuseppe Luciano. 

Le Buche Wine Resort & Spa
Well off the beaten track you will find the Le Buche wine resort an Spa. It's a fantastic place in a calm and peaceful environment and you can understand why Lucien loved it here so much.
Located between vineyards  olive groves and woods, with a beautiful view of the Tuscan country side. This combined with good food and wine, and a relaxing Spa, who could ask for more!

Strada Vicinale delle Buche 25
53047 Sarteano
Italy

---
More information and reservations

---
---