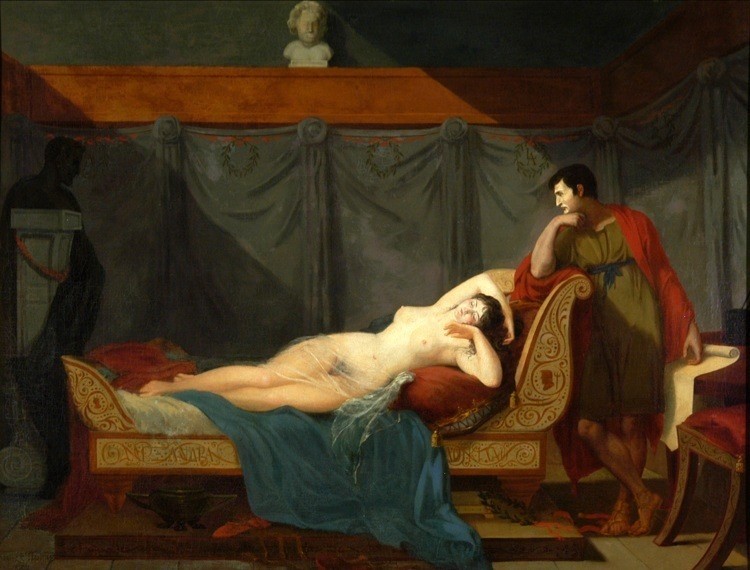 Double portrait of Lucien and Alexandrine Bonaparte. The painter, Guillaume Guillon Lethière called it "The Sleep of Venus"
In France Lucien had lived in the l'Hotel de Brienne, which he sold to his mother.
Already in 1804 he left Paris because of the fall outs he had with his brother Napoleon.
He and his new wife Alexandrine first stayed in the Palazzo Lancellotti, the residence of their uncle  Cardinale Fesch. Than he bought his own Palazzo Nuñez-Torlonia

When Lucien and his family tried to flee Europe in 1810 they were captured by the British. Lucien was now a prisoner of war, but had more privileges than the majority of the captured French in those days.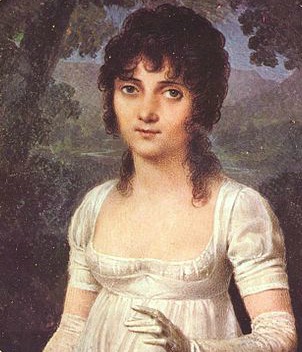 Christine_Boyer, first wife of Lucien Bonaparte
The first six months of 1811 Lucien, his wife, seven children and some twenty servants were allowed to stay in a town house in Ludlow, Dinham House. They were the sensation of the village and had to put up with many curious people.
In June they moved to the Thorngrove mansion in Grimley, Worcestershire, which they liked much better. They had to stay in England until April 1814. As soon as they were allowed to go they went to Italy. 
Lucien Bonaparte did receive a title in the end, not from his brother, but from Pope Pius VII. When Napoleon abdicated in 1814, Lucien went to Rome and he received the papal title Prince of Canino and Musignano.
He had to sell his Palazzo Nuñez-Torlonia, and went to live in the castle of Canino. Another house that he lived in is nowadays the Agriturismo Casale Bonaparte.