Catherine was maid-of-honour to her predecessor Anne of Cleves

Catherine Howard was selected to be a maid-of-honour to Anne of Cleves, the third wife of Henry VIII. This was no coincidence. Catherine's uncle Thomas Howard, 3rd Duke of Norfolk, had pulled this of before with another niece of him, Anne Boleyn. He dangled his beautiful nieces before the king, to get on his good side.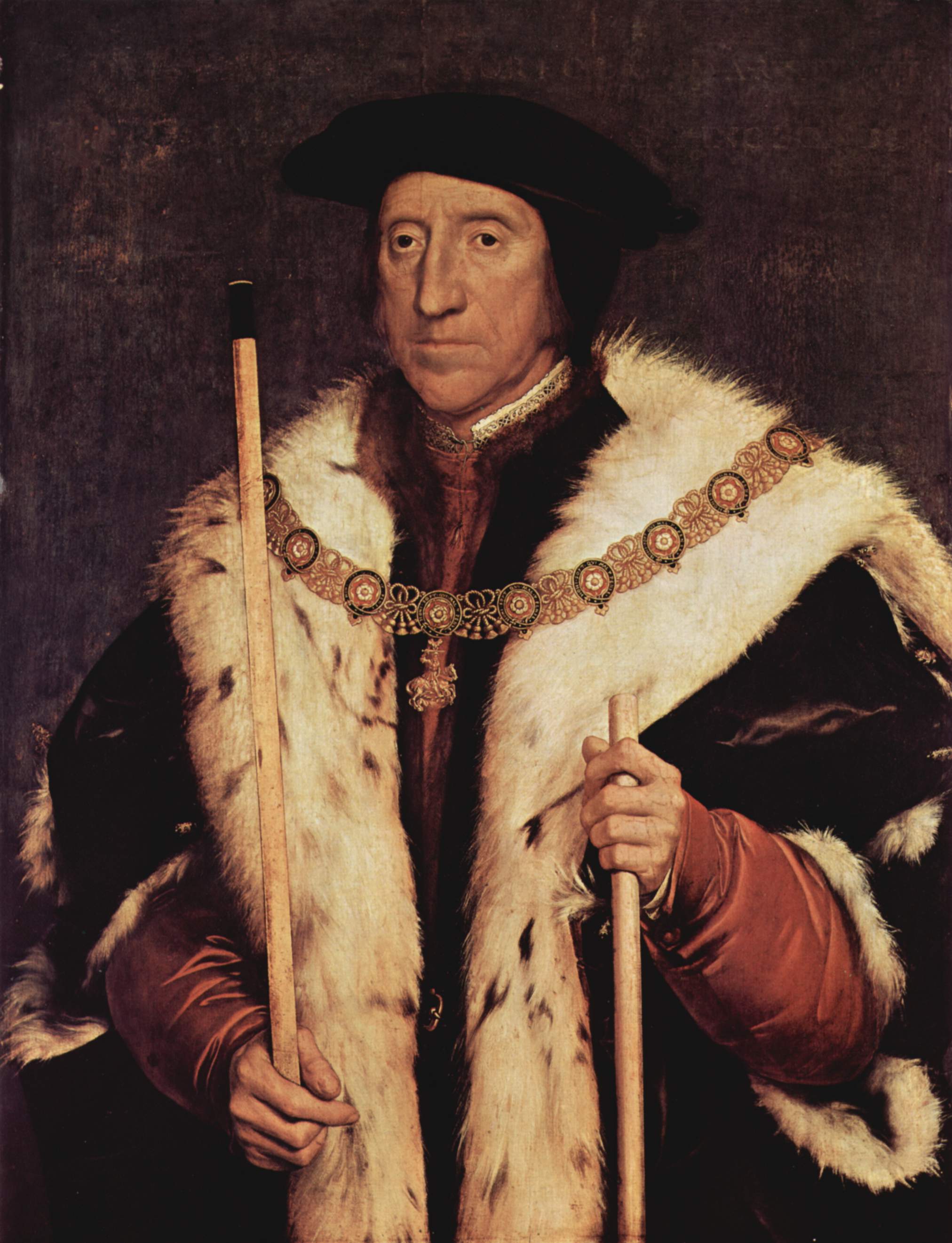 Thomas Howard, 3rd Duke of Norfolk, by Hans Holbein the Younger
When his niece became close to the Queen and eventually the king he would and the Howard get more influence. He succeeded a second time; The king fell head over heels for Catherine Howard. Such a pretty, joyful young girl, he cannot resist. Especially since he was not at all attracted to his newest wife and could not even get himself to sleep with her.
The marriage of Henry and Anne of Cleves only lasted for six months. This was enough time for Henry to fall for the charms of Catherine. Henry had his marriage with Anne annulled. Henry and Catherine married 3 weeks later on 28 July 1540.
Henry adored his new bride, covering here with clothes and jewelry. That is all she seems to be interested in, wearing a new outfit every day, and not talking politics, that is just what the king needs! 
The king and the Howard clan are looking anxiously for any signs of pregnancy, which would make it all perfect. 
The story ends just as tragically as the first time, the bride beheaded, and a whole lot of Howards imprisoned including the old Dowager Duchess. Somehow The Duke of Norfolk himself got away with it and stayed in the Kings's service for many years. He finally fell out of grace in 1546, but that is a whole different story...