Fanny (Franziska) Angerer - Feifalik
Fanny's  efforts resulted in receiving the title  "imperial hairdresser" and becoming indispensable to the Empress. Sometimes Sis even refused attending official occasions because Fanny was not available to do her hair!

You can image that Empress Elisabeth was not amused when she learned that Fanny had fallen in love. She wanted to get married with a banker called Hugo Feifalik, a commoner! This would of course mean that Fanny could not remain in service of the court. Elisabeth spook with the emperor and after his intervention Fanny was allowed to stay on after her mariage Her husband got a position at court in the secretarial staff.  The Feifalik's served the empress for the next thirty years.
Fun Fact; Elisabeth would use Fanny as a double when she was visiting abroad. Fanny would attent the official meetings and farewells, and Elisabeth, who detested these attentions, could dissapear and go on a sightseeing tour or boat trip unattended. Fanny loved receiving the cheers of the curious public, so it made them both happy!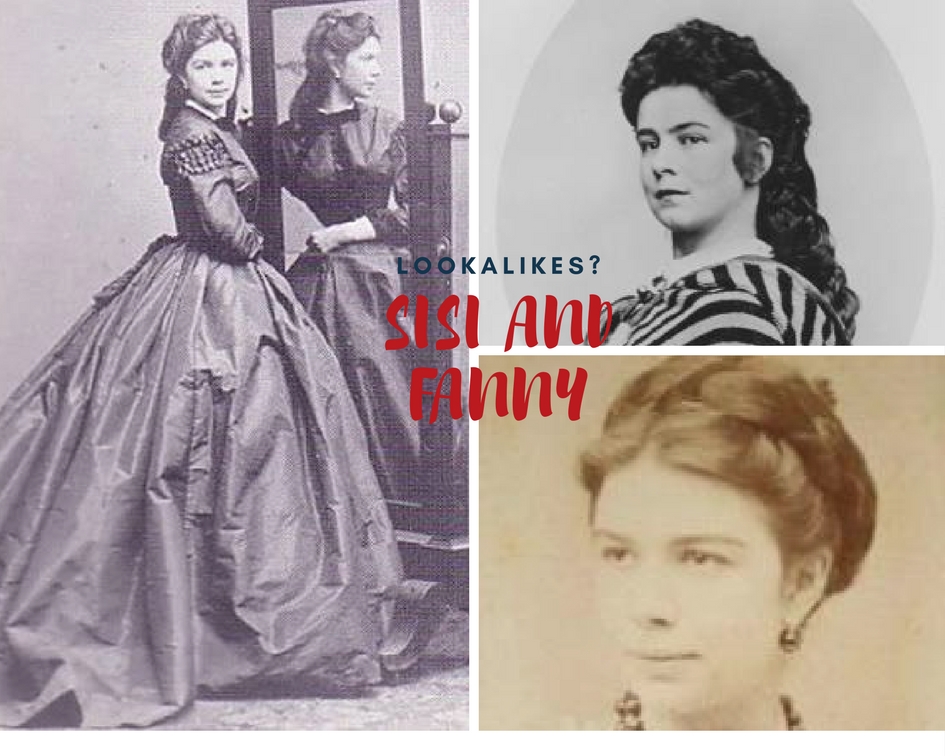 Sisi's Skin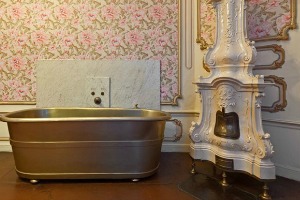 The bathroom of Empress Elisabeth in the Hofburg Palace, Vienna
Sisi also used extreme measures to keep her skin soft and beautiful. When she first came to the Hofburg Palace, the sanitation was very poor. Sisi had a bathroom build, a rare novelty in those times. In the bath tub she would frequently bathe in warm olive oil or donkey milk. This would keep her skin soft and young.
On her face she would have masks of strawberries, rose petals and other herbal ingredients. Sounds all lovely, but she would also take  a mask of raw veal, which was kept in place by  leather mask which she would keep on the whole night. I think  Franz Joseph went to his own bedroom on those nights, must not have been a pretty picture!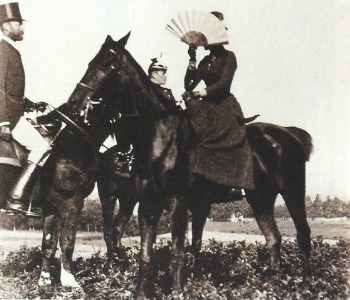 Empress Sisi hides behind her fan when someone takes her photograph.
All these efforts did have effect because Empress Elisabeth kept looking young and beautiful, even at old age.
She did not think so herself, and when she was past the age of 40 she was not keen on being photographed anymore. She tried to hide behind fans, umbrella's and gloves, but was pictured sometimes anyway.
Beacause of the fact that the famous Sissi films only cover the first years of the Empresses life, we turn to think that she did not get very old. But in fact when she was killed in 1898 she was 60 years old.