King Charles II of Spain was the last king of Spain from the Habsburg dynasty.  How did he get so ugly? And how come he had no heir when he was married twice. Read the sad history of this infamous last Habsburger on the Spanish throne.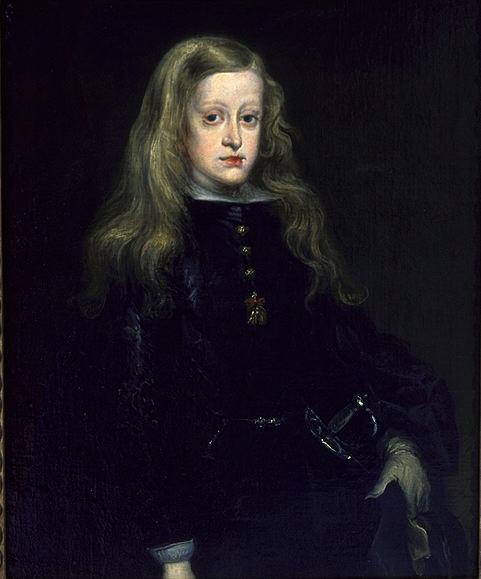 "Charles II of Spain" by Juan Carreño De Miranda, ca 1650
The Spanish Habsburgs married heavily within the family. This finally resulted in the birth of this Prince of Asturias, the title given to the person first in line to the Spanish throne. 
Charles II of Spain was born in 1661. If you look at the paintings he was not a very handsome guy. And just imagine the painters back then often painted a much nicer picture than the subject would deserve. How realistic are these images? Reality could have been even worse.

Charles II of Spain only lived to be 39 and had a hard life. He was mentally and physically handicapped. Because of his enormous Habsburg jaw, he was practically unable to chew. Because of an abnormal big tongue he was also barely able to speak. 
On top of this he did not get a proper education. He spent his adult life, just a brief period of time from prolonged infancy to premature senility, under other people's influence, first and foremost that of his mother.