Here are some of the best Empress Sisi Travel tips:
On the trail of Empress Sisi in Austria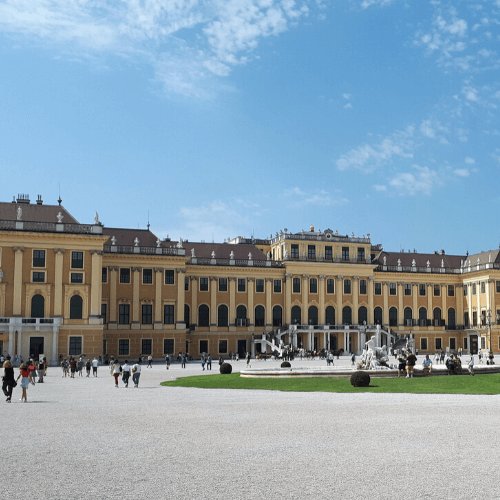 Schonbrunn Palace, Vienna
Discover the Vienna of this tragic empress by visiting the Schonbrunn and Hofburg palaces, Sisi Museum and other highlights of Vienna.  You can also combine these and other features in this great Sisi adventure.
You can spend a day as the Empress of Austria, visiting the palaces where she lived, enjoy an elegant dinner and visit a 17th century-style classical concert. 

15 km south of Vienna you will find Schloss Laxenburg. It is an impressing castle where Franz Josef and Sisi spend their honeymoon here, and both Gisela and crown prince Rudolph were born here. 
Sisi on the Balcony of the Kaiservilla
Sisi loved Tirol and Carinthia. . It reminded her of the Bavarian mountains from home. She was fond of the Kaiservilla in Bad Ischl. This was an engagement present from Archduchess Sophie for the engagement of Franz-Joseph and Sisi. The couple met here and their engagement had taken place in the Kaiservilla.
Another way to get on the trail of Empress Sisi is meeting a real-life ancestor of hers. Her great-great-grandson Christian Count Stolberg-Stolberg is lord of the castle hotel Jagdschloss Kühtai in the mountains of Tirol. All spaces in this beautiful castle hotel will remind you of the history of the house of Habsburg. 

---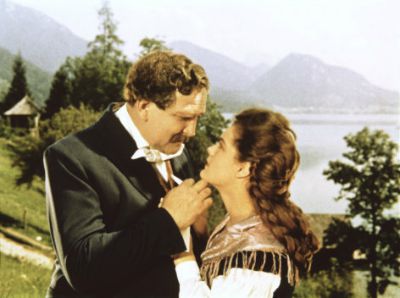 Gustav Knut and Romy Schneider as Sissi and her father in the film. On the background is lake Fuschl, acting as Lake Starnberg in Bavaria.
Another great place to visit in Austria is Schloss Fuschl, a luxury hotel nowadays. 
In 1955 Ernst Marischka, the director of the famous Sissi films, choose this location as a stand-in for Schloss Possenhofen, the place where Elisabeth was born and raised. In Marischka's opinion, the original location was not idyllic and fantastic enough! But he is right about one thing, it is a beautiful and spectacular scenery.
In the hotel's Sissi suite Romy Schneider slept when they were shooting the Sissi films about the famous Austrian empress. There is a luxurious hotel shop/ Sisi Museum where a few pieces from the real Sisi are on display.