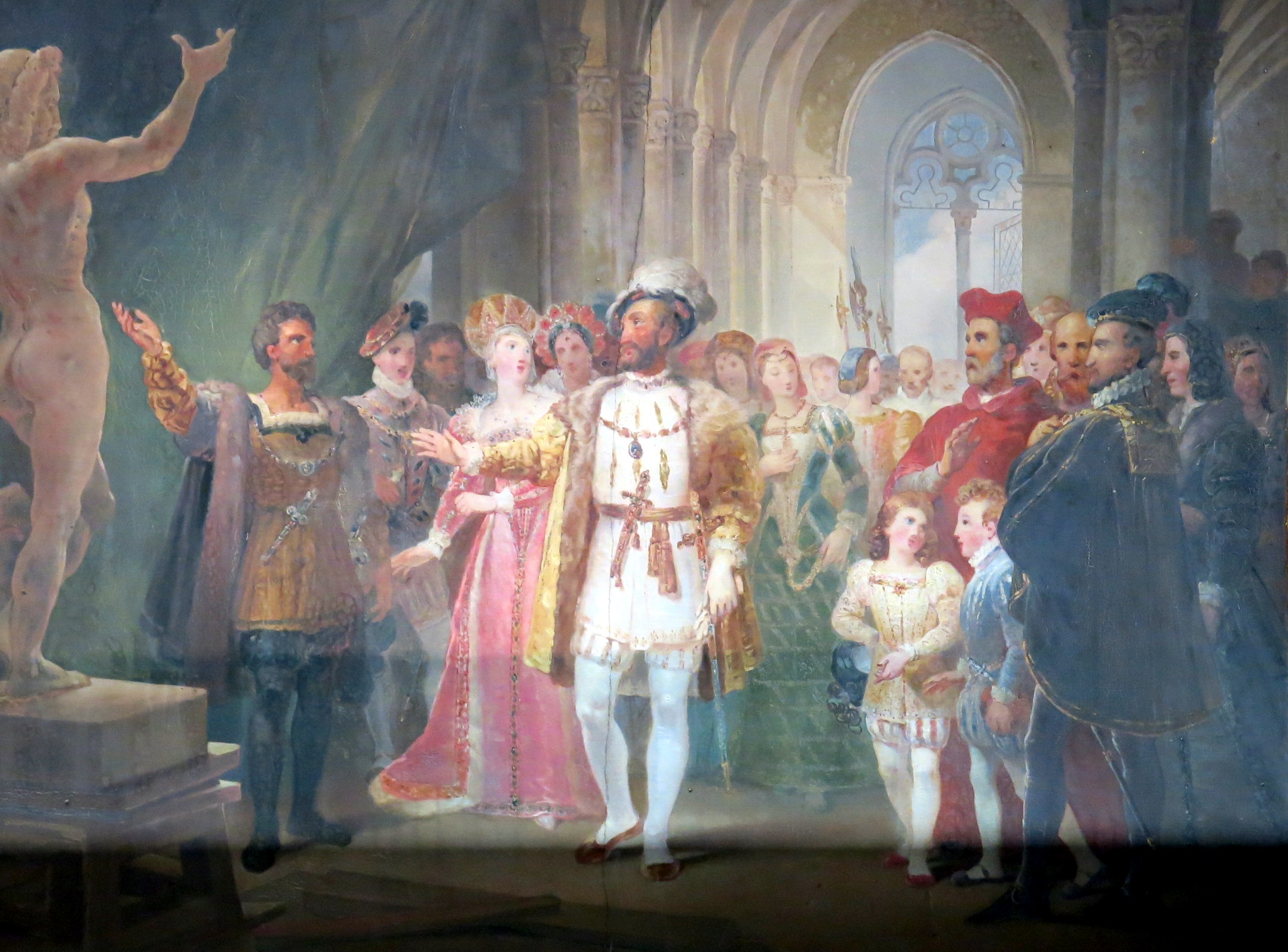 Francis I and his courtiers, Diane de Poitiers may very well be among them.
Diane de Poitiers had been a courtier all her life and knew the tricks of the trade. 
She got married at age 15 to Louis de Brézé, seigneur d'Anet. He was 39 years her senior. At age 22 she had two daughters, her husband died in 1531, when she was only 32.
Diane had been lady-in-waiting for the most powerful women at the French court; Queen Claude of France (wife of Francis I), Louise of Savoy, (mother of Francis I) and Eleanor of Austria (second wife of Francis I).

In 1533 the 14-year-old Maria de' Medici came to court to marry Prince Henry, also 14 at the time. Henry and Diane became lovers a little while later. Diane couldn't care less about Maria, this was just a young girl that she could control. She was experienced enough to know how to remain Henrie's favourite. She encouraged Henry to fulfil his marital duty, so to speak. She even took care of the 10 children Henry and Catherine produced. To have even more control Diane's own daughter Françoise was in charge of Catherine's staff. 

As long as Francis I was still alive Anne de Pisseleuhis, his favourite mistress,  was the star at the palace. Diane was waiting for her chance to shine.

As soon as King Francis died in 1559, Diane had the Duchess banned from court. She even went as far as to have her imprisoned at the estate of her husband (who was already dead by then). Now it was her time! She now truly was the most powerful woman of France, for the next twelve years.