Did Queen Anne really have 17 bunnies hopping around her bedroom?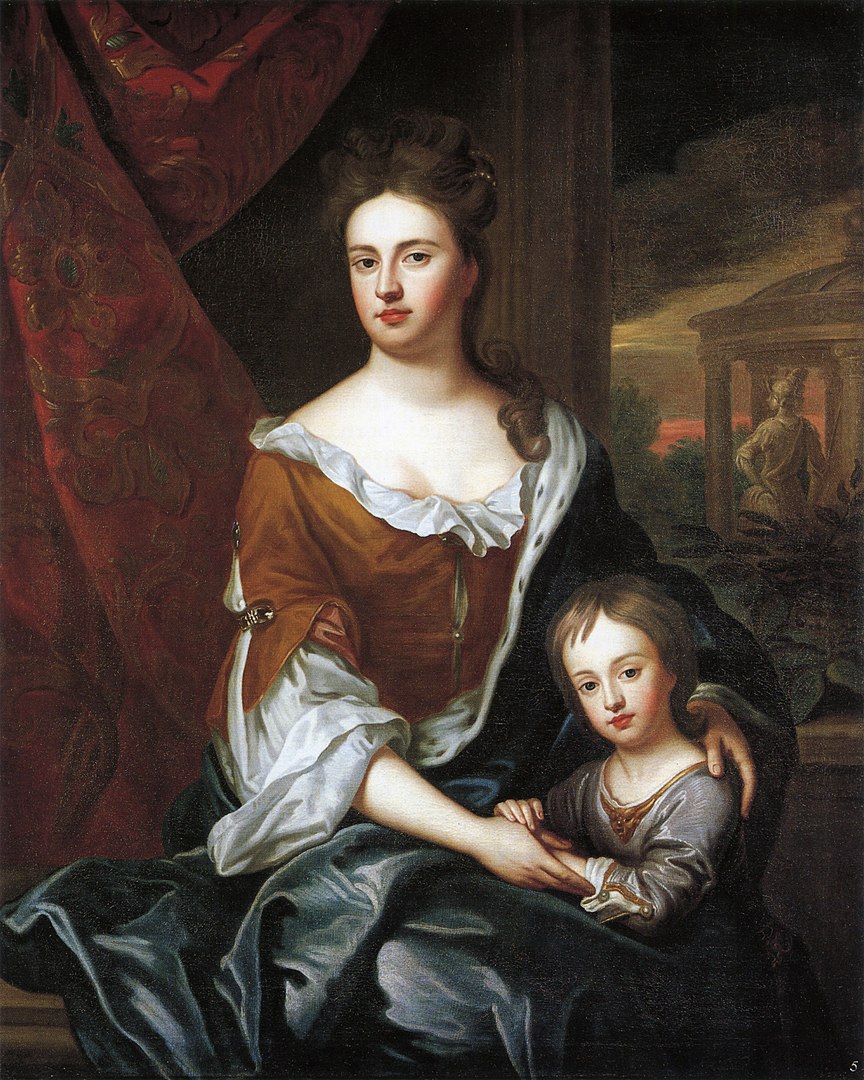 Princess Anne and her only surviving child, Prince William the Duke of Gloucester, by Sir Godfrey Kneller ca. 1694
Probably not, as rabbits were not kept as pets in this period. Until the second world war rabbits were merely bred for their fur and meat and not as pets. 
The rabbits represent the children that Queen Anne lost.  
Anne was 18 years old when she got married, her husband George was 30. The wedding took place in July 1683. Their first daughter is born in May 1684, but she is stillborn. 

Anne gives birth or miscarries almost every year for the next 17 years. Some years she births and buries two children, with 1687 being the all-time low. That year Anne has a miscarriage in January. Her second and third daughter both died in February 1687 during a smallpox epidemic.  George is also infected, he recovers, both his daughters died. In October Anne gives birth to a stillborn son again. Four child burials in a single year, it is hard to imagine what that must have been like.

In 1700 Anne had her last stillborn son in January. In July of the same year Prince William, the only son that survived early childhood and reached the age of 11, dies 5 days after his birthday. As Anne did not have any surviving children left, this meant the end of the House of Stuart. A new royal house, the House of Hanover, took over after Anne's death in 1714.