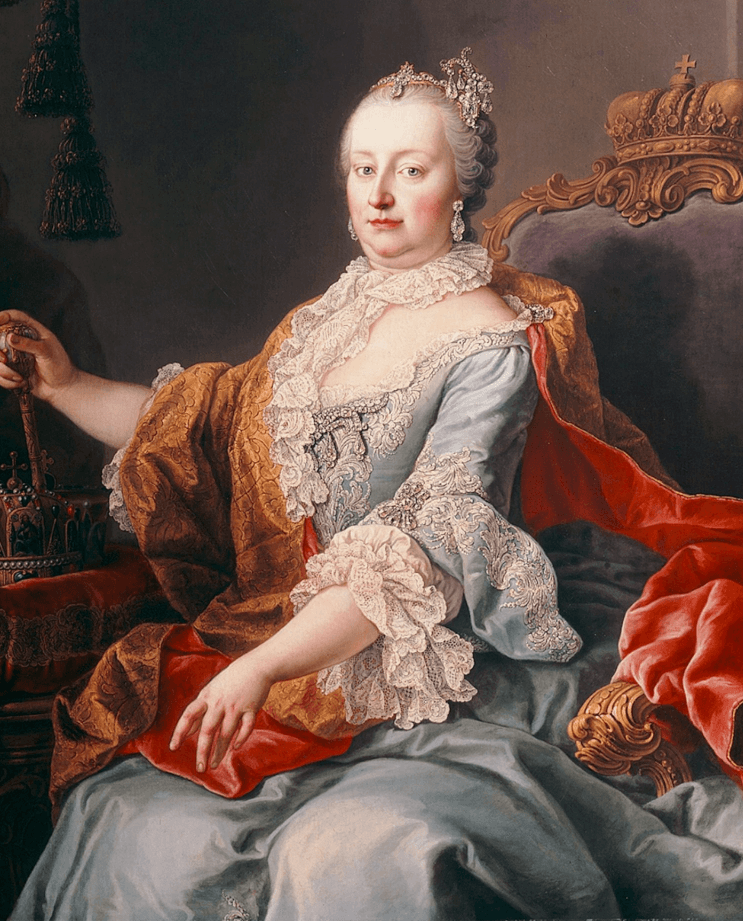 Empress Maria Theresa, the only female ruler of the Habsburg dynasty
She ruled the Holy Roman Empire for 40 years, between 1740 and 1780. She became an expert in marriage politics, having lots of material to work with, having sixteen children! 

Marie Antoinette was the youngest daughter of Empress Maria Theresa and Emperor Francis I of the Holy Roman Empire. She had 15 siblings, most of them ended up as emperors and queens, thanks to their mother's political marriage strategies.  
Maria Theresa von Habsburg was the eldest daughter of Emperor Charles VI of the Holy Roman Empire.
Although never heard of in these days, Maria Theresa succeeded her father Charles VI as Holy Roman Empress. Having no male issue, He abolished male-only succession and choose his eldest daughter as his successor instead of his brother. 

Maria Theresa was the only ruling female of the Habsburg dynasty, which ruled great parts of Europe for 650 years.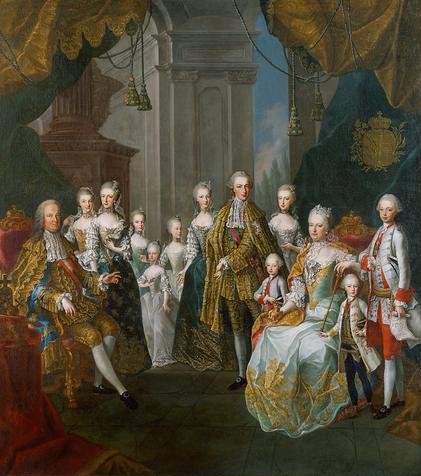 The imperial family in 1754, painted by Martin van Meytens. Francis and Maria Theresa with eleven children
Maria Theresia was married to Francis Stephen, son of the Duke of Lorraine. They founded the new dynasty of Habsburg-Lorraine. The marriage of Maria Theresa and Francis I was arranged by Charles VI. For that reason, Francis grew up in Vienna together with Maria Theresa. Unlike many arranged marriages their's was one of love and affection. They had sixteen children together in nineteen years.  
Maria Theresa made sure her children had good marriages to make allies throughout Europe. That's why Marie Antoinette's Siblings all ended up on a throne somewhere in Europe. Which did not necessarily mean they were happy ever after.